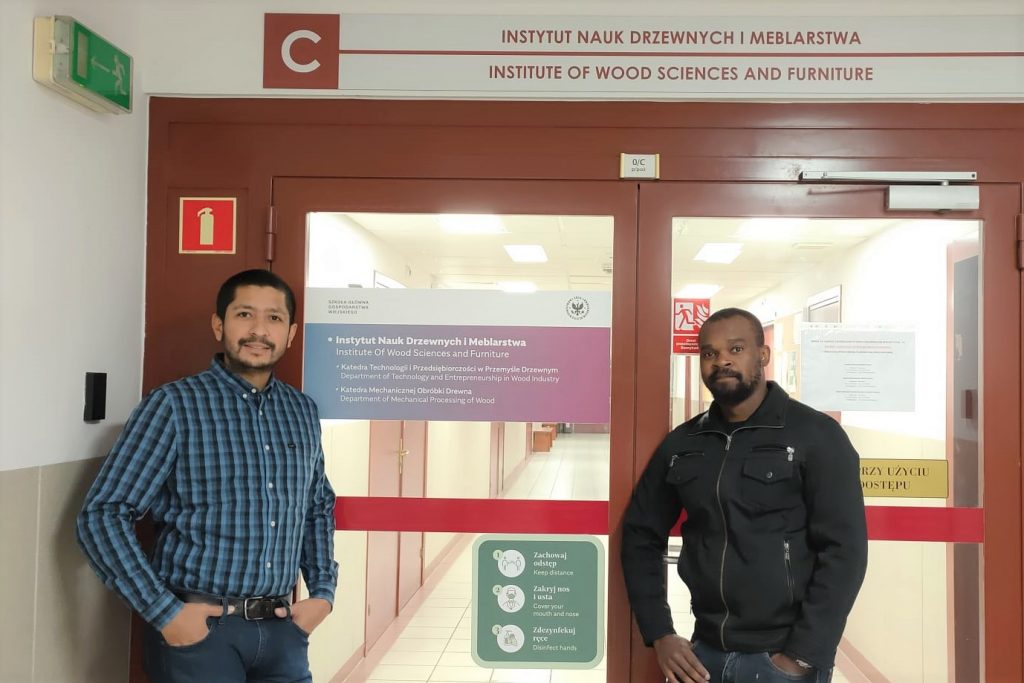 Visit of scientists from France as part of the NAWA PHC Polonium project
On 20.09. – 03/10/2021. The Institute of Wood and Furniture Sciences at the Warsaw University of Life Sciences (SGGW) hosted two scientists from the Joint research unit UPPA / CNRS – Institute of analytical sciences and physical chemistry for the environment and materials (IPREM), Mont de Marsan, France. They were: Dr. Eduardo Robles and Dr. Arsène Bikoro Bi Athomo.
Together with the team coordinated on the Polish side by dr hab. Eng. Grzegorz Kowaluk, prof. SGGW, scientists carried out the next stage of the research project, co-financed by the National Agency for Academic Exchange as part of the PHC Polonium recruitment, consisting in the production of lignocellulosic composites with binders of natural origin.
The aim of the project is to provide knowledge about the phenomena accompanying joining wood with biopolymers of various origins, processing stage, base, and the influence of the characteristics of biopolymers and their blends on the properties of the produced lignocellulosic layered composites.